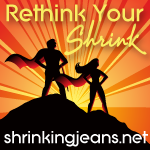 I mentioned in a previous weigh-in post that, throughout the course of my weight loss journey (about two years), I can't remember ever weighing less than 169.
Well, kids... I have been busting my ass all week for this weigh-in and I'm happy to announce that I'm back down from the weight I gained last week while my brother and his girlfriend were in town.
Here are my stats:
Starting weight: 174.4
7 week goal (I may change this to 8 week): 164.4

Last weigh-in: 170.0
Today's weigh-in: 167.4
Change: -2.6

Overall change: -7
Here's what I've been doing differently:
1) I NEVER skip meals. I will eat breakfast even if I'm not hungry. That way I don't binge at lunch.
2) For lunch I've been having slices of cucumber and raw broccoli florets. I'll dip the cucumber in tzatziki (Greek Yogurt) and the broccoli florets in this AWESOME Light Asian Toasted Sesame reduced fat dressing from KRAFT. It sounds boring, and it sort of is, but it is the most delicious boring I've eaten so far. :)
3) I've increased my work out. In the mornings I do an INTENSE bellydance session where I dance, non stop, from 8:00 until 9:00. In the evenings I do the Biggest Loser Cardio Max DVD with the BFF on Skype. I just got upgraded to the next workout level on that DVD, so it's a bit more intense.
4) Remember last week when I was starting to tolerate green tea? Well, now I LOVE it! Seriously, no sugar or anything added, just on its own I've managed to learn to love it :). If I've eaten recently, and I start to feel hungry, I chug down a warm glass of green tea and that cures my hunger for the time being.
5) I've also discovered Trader Joe's Organic Cranberry Green Tea which is absolutely DELICIOUS. Again, no sugar added. For a while I was adding whole milk to it, but that's a no-no and I've stopped. Whenever I crave something *sweet* I drink this and that usually helps.
I've only got three pounds left and then I've reached my goal! Wish me luck for next week! :)