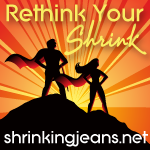 Ummmmm....
....
I'm just going to get right to the point and say it.
I ate like a FREAKING PIG for almost an entire week. My brother and his girlfriend flew in on Thursday and stayed with us until Tuesday. It was, quite possibly, the most fun EVER.
We got incredibly drunk on Saturday night... or was it Friday? I can't even remember! I will be posting pictures soon. To say they are funny is a gross understatement :P.
I got on the scale expecting to see that my weight had gone up. It did. I was expecting a number like
5 freaking million pounds
172 and I got 170. Not as bad as I thought it would be.
Here are my stats:
Starting weight: 174.4
7 week goal (I may change this to 8 week): 164.4

Last weigh-in: 168.2
Today's weigh-in: 170.0
Change: +1.8

Overall change: -4.4
I'll be good this week, I
think
promise!!