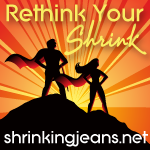 I can't believe it's already time for another Wednesday Weigh-In. It seems like it was just a few hours ago that I was all stoked to be writing about my first 3.4 pounds lost.
Aw, memories.
A few highlights from the last week:
1) I have finally gotten myself to
tolerate
enjoy warm, green tea.
About 4 weeks ago, I would have made a gross vomit face at you and acted as if you were asking me to pork some old fogey, had you put a glass of green tea in front of my face. I really wanted to incorporate this
flavorless crap
beneficial drink into my diet... not only because of it's
not FDA approved
weight loss benefits, but also because it supposedly
not FDA approved
increases the amount of fertile cervical mucous and, well... I want a freaking baby.
I started by making a pot of tea and putting it in the fridge in a pretty bodum (you know, I actually had to Google the word bodum because I was going to call it a vase :::::snort:::::). That, at least, made it appealing to my eyes. The other purpose in refridgerating it has to do with the fact that it can be 18 degrees outside, and as long as it's not my *morning coffee,* I do not enjoy drinking anything warm. I like *all* my drinks iced.
Without making this a novel about my gradual and slow moving love affair with tea, I'll just finish by saying that I actually enjoyed my first cup of WARM tea last night. And the fact that it's green tea doesn't even bother me anymore. :::::GASP:::::.
2) I ate an entire pizza last week. You hear me?! AN ENTIRE MEDIUM PIZZA (ok, minus ONE slice) ALL BY MYSELF... in one night. I usually allow myself a cheat here and there so I don't go on a binge, but eating an entire medium pizza by yourself is just
absolutely delicious, filling, and the best thing I have done all freaking week
ridiculous.
That being said, I made sure to do an extra workout here and there to balance myself out, and I still have not had any soda. I've lost track but I think it's been about 2 weeks. I'm starting to get to the point where I'm only missing it a little.
This morning, I expected to get on the scale and be at about 170.
I
jumped up and down and sang a song about my boobs getting smaller while simultaneously shedding a few happy tears
was pleasantly surprised when I stepped on the scale this morning and found that I had lost another 2.8 pounds!
Here are my new stats:
Starting weight: 174.4
7 week goal (I may change this to 8 week): 164.4

Last weigh-in: 171
Today's weigh-in: 168.2
Change: -2.8

Overall change: -6.2
This is the FIRST time I have been under 169 since I began having weight issues :). Yippeeeee!!
One more thing before I go! Those 2 pictures of my hot body previous to gaining about 40 pounds that I stuck up on the inspiration board and glared at while crying hysterically like a psycho? They are actually starting to HELP me. I look at those every day and say "I WILL have that body again."