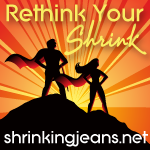 See this?
That, my friends, is the great Kilauea; a volcano located on the southeastern flank of Mauna Loa in Hawaii.
Today, because I am feeling like
Pele
, I am going to stand on that volcano and shout something from its apex.
What?
You expected this Florida-born beach bum to stand on a MOUNTAIN? Nooooo, thank you. This is much more my style.
Where was I?
Ah yes... Pele:
She's beautiful isn't she? The best part of my day? I feel like her. I feel like I could dance inside flames, cause volcanoes to erupt and shake the very foundation of an island...
because I...
:::::steps on top of Kilauea:::::
HAVE REACHED MY GOAL WEIGHT!!!!!!!!!!!!!!!!!
That's right, do a happy Hawaiian fertility dance with me... it's ok, you can join in my celebration!
Here are my stats:
Starting weight: 174.4
7 week goal (I may change this to 8 week): 164.4

Last weigh-in: 166.6
Today's weigh-in: 164.4
Change: -2.2

Overall change: -10
When I got on the scale this morning and realized that I had lost EXACTLY the amount of weight I set out for myself I was shocked, excited, happy.
I feel like I am finally able to control my weight and, you know what? I'm going to keep doing it!
I want to lose another 10 pounds, and then another, until I am back down to the weight I was when I was at my happiest and healthiest.
Unfortunately for me, I never weighed myself when I was at that point, so I don't know of my exact goal... but I remember how I felt and how I looked and that's what is the most important.
I feel great, people.
Now, if you'll excuse me, Pele and I are going to drink a Mai-Tai and dance on top of this volcano for a few hours.